The Members and The Board of Trustees
The Members of Aldridge Education are:
Sir Rod Aldridge - Patron
The Aldridge Foundation (Corporate Member) – represented by Shona Nichols, CEO
Sir David Bell - Vice Chancellor of the University of Sunderland
Jenny Lavender - Trustee of the Aldridge Foundation
Graeme Pike - Global Advisory CFO, PwC
James Sporle - Group General Counsel of Just Eat and Trustee of the Aldridge Foundation
The Board of Trustees is comprised of:
Up to nine Trustees appointed by the Members
Three appointed by the Aldridge Foundation
The Trust Chief Executive (if the Members so decide)
The current Trustees are:
Rob Wye - Chair
Rob read Law at Cambridge and then joined the Civil Service in 1976.
He worked first in the Department of Employment in London; then moved to Sheffield and the Manpower Services Commission, where he was responsible for Skillcentres, Internal Training, Open Learning and Learning Technologies. He then worked on Modern Apprenticeships, Youth Training, those young people not in education, employment or training and links between schools and business.
By 2000 Rob had become a Director in the new Learning and Skills Council (LSC), first locally in Northamptonshire and then in the head office in Coventry, covering Strategy; Communications and Marketing; and Youth and Adult Learning. He oversaw the ambition to find all 16-19 year olds a place in school, college or an apprenticeship. When the LSC split in 2010 into the Young Peoples Learning Agency (YPLA) and Skills Funding Agency (SFA) he was interim CEO of the YPLA.
In 2011 Rob left the Civil Service to run the Learning and Skills Improvement Service, whose role was to help colleges and training providers better serve their customers and improve their management and staff training. The Service was abolished by the Government in 2015, and after a spell as a consultant (including with the Aldridge Foundation), Rob went back to the Civil Service, heading up the Regional Schools Commissioner's Office for the West Midlands, where he became knowledgeable about academies and multi-academy trusts. Rob retired in January 2018, and joined the Aldridge Enterprise Board in September 2018. He is the Trust's Safeguarding Lead at Board Level.
Rob lives in Leamington Spa with his wife. He has two sons and two grandsons.
Abi Olapade
Abi is an Independent Consultant through AG-iATM Consulting; a firm that she founded in 2018 to consult and deliver on strategic initiatives that support Digital Transformation in the Capital Markets sector and beyond.
Abi is passionate about leveraging her diverse perspectives from Capital Markets Consulting, School Governing Bodies and Charity Trustee Boards to the benefit of the UK Education sector.
With a 25-year career in Capital Markets delivering strategic business and IT transformation and change initiatives for global and international firms including Barclays, HSBC, Deutsche Bank, Nomura International, Fidelity International, NYSE (New York Stock Exchange) and TFX (The Tokyo Financial Exchange); Abi is highly skilled in delivering in complex environments.
Abi has over 12 years of experience serving on school Governing Bodies and is currently the Board lead for Careers Related Education and for Diversity, Equality and Inclusion (including Cultural Intelligence) at Davenant Foundation school in Loughton where she also chairs the Curriculum and Standards committee and sits on the Audit, Risk and Finance committee.
Abi was recently appointed to the Board of Trustees of Citizens Advice Redbridge and continues to work with other London based Youth Development charities at Board level on an Advisory basis. In addition to this, Abi is an Independent Panel Member (IPM) for Public Appointments to several government departments.
Abi sits on the Finance and Resources committee of the Aldridge Education Board, lives in Redbridge and is married with 2 young adult aged daughters. She loves travel and keep fit gym classes such as Zumba.
Frank Hogan
As a manager in Royal Mail for over 37 years, Frank has undertaken various senior roles including General Manager, Major Programmes Manager, and an International Programmes Manager in Russia and Argentina.
For most of his career as a senior HR Manager Frank spent much of his time working with trades unions and managers to develop people-based strategy and innovation.
Alongside his Royal Mail Group experience Frank has spent many years volunteering in various director / trustee roles. He was a member of the CIPD Executive Board for 6 years and served 12 years as a trustee and board chair for Skylight Circus Arts in Rochdale, which offered life-changing circus skills to troubled or disabled young people. From 2009 his work took him to London where he immediately got involved serving s as a Trustee of the SHARE community in Wandsworth, giving skills for independence to severely disabled people.
Frank feels he is a great example of the power of great teachers to transform lives: he credits his teachers with his own transformation from the over-spill estates of North Manchester to graduating top of his MBA class.
When not working Frank enjoys golf, football, juggling, singing in a local choir and learning languages.
Jane Waters
Jane Waters has been the Head of Secondary School at Seven Kings School for five years and Director of the Seven Kings Teaching School (and previously training school) for 11 years.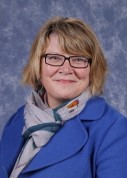 Seven Kings is an outstanding, high performing all through school in Ilford, East London, with a national reputation for professional learning and leadership training. It is an all-through school which welcomes children aged 4 to 18 from the local community.
The Seven Kings Teaching School Alliance has 26 schools from all phases and was one of the first 100 Teaching Schools. Jane has worked in four schools across London and has been a Head of Literacy and a Head of English and Media, as well as a National Strategies consultant and English Advisor for the London Borough of Redbridge. In the past six years Jane has supported schools in an Ofsted Category 3 to be judged Good in their next inspection, taking over the headship of one school for six months as well as leading a team providing school-to-school support in others.
Chris Jones
Appointed amid the covid pandemic in April 2020, Chris joined BMJ Publishing Group as CEO with a wealth of knowledge and experience from a very successful career in the publishing and learning sectors.
He was previously CEO of the City & Guilds Group for 12 years leading its transformation from a vocational examinations board to a work-based learning company.
Before joining City & Guilds Group, Chris held senior leadership positions in the US and UK with Pearson Plc and Reed Elsevier.
His non-executive responsibilities have included being Chair of Governors at Activate Learning, a leading FE College Group and a member of the BITC Talent & Skills Leadership team.
Emma Beatty
Emma is a passionate EdTech professional with a good depth of experience across digital lesson delivery and educational assessment. Emma holds an executive post at Oak National Academy, the government owned curriculum body. Here she is responsible for the organisation's IT, people, finances and legal compliance. Emma has many years experience of working in EdTech having started her career specialising in data and algorithms before setting up one of the UK's first wifi networks (primarily for students) across the Northwest. Later, having helped build a mission-led, assessment business, Emma led the sale and transition of this business to secure its long-term legacy.
Kiran Trehan
Kiran Trehan is Pro- Vice Chancellor for Partnerships and Engagement at The University of York and Director of the Centre for Womens Enterprise, Leadership & Diversity ( WELEAD). Professor Trehan is a key contributor to debates on leadership, enterprise development and family business. She has led a number of leaderships, enterprise and business support initiatives and has extensively published a number of journal articles, policy reports, books and book chapters in the field. Her work has been supported by grants from a full range of research funding bodies, including the Economic and Social Research Councils and Arts Humanities Research councils, government departments, regional and local agencies including Local Enterprise Partnerships and Chambers of Commerce and the private sector.
Professor Trehan has a national and international reputation in a senior research, impact capacity: publishing in peer reviewed journals of a high quality; being an invited professor/scholar in Europe and internationally, presenting at a range of policy and research events, conferences and symposia with policymakers, public services and community networks to pioneer and promote Entrepreneurship Enterprise and family business. The research embeds the complementary concerns of SME's practitioners, policymakers and academics by converting academic insights into effective action, policy learning. In 2019 Professor Trehan was elected to be the President of the Institute for Small Business and Entrepreneurship (ISBE). ISBE is the leading national body for SME research and policy learning.
Rupert Nichols
Rupert is qualified as a solicitor, chartered secretary and notary public. He has a wealth of commercial experience in a range of organisations, including global service companies, private entrepreneurial businesses, professional practices and the public and third sectors, specifically in corporate affairs, M & A, Property portfolio management, governance and compliance and commercial contracts. He has held a number of senior executive and non-executive board positions in the legal, accountancy, logistics, healthcare, manufacturing and services sectors. Rupert is an Honorary Fellow and former trustee of the Chartered Institute of Logistics & Transport, retiring in 2021 after 28 years in that role . From 2012-2018 he was vice-chairman of the Governors of Rainford High School and following its conversion to a Multi-Academy Trust became chairman of the board of trustees retiring in 2021. He is currently chair of a NHS mental health trust.
Caroline Hoare
Caroline is an experienced senior leader in the not-for-profit sector and a qualified solicitor,
Currently working as a freelance reviewer for The Good Schools Guide and as a strategy consultant. She has worked in education for the last twenty years, developing a thorough understanding of how schools operate and the vital importance of inspirational school leadership. As a member of the executive team of The Girls' Day School Trust, Caroline created and led high-performing legal, health and safety, HR and governance teams and was closely involved in the pioneering conversion of two GDST schools into academies. As Chief Executive of the Independent Schools Inspectorate, she led its business operations and associated international consultancy arm.
With extensive experience in strategy development, building successful teams and leading change, Caroline is a great believer in the importance of mentoring and coaching, sharing experience and expertise to help individuals and organisations develop. This philosophy has also shaped her non-executive work. She is vice chair of The Anne Frank Trust UK, an education charity working to empower young people to challenge all forms of prejudice and discrimination, and a trustee of Peer Productions, which uses a peer education model to transform young people's lives through theatre-making. Caroline is passionate about helping young people find their voice so that they can shape a better future. Caroline has two teenage children and is currently completing an MA in Children's Literature.
Mike Ore
Mike is a highly skilled Managing Director with experience in complex environments across multiple geographies: Track record of business growth through setting strategy; effecting mergers/acquisitions; restructuring; strong financial governance; and delivering operational efficiencies - while actively managing key business risks and the political and regulatory agenda. Mike has successfully been part of an executive team that brought about a structured IPO and then successfully listing the 2 organisations to the FTSE 100 Index in 2014. These were the first ever Child Care Organisation to be listed on the public market. In 2018 Mike was successful in an MBO and delisting of an AIM child care organisation back to private ownership.

Successful career across sectors including: healthcare (public and private); investment deal selection and execution; Strong exponent of a 'sleeves rolled up' approach, people team-based delivery, and growing talent within executive teams. Mike specifically has responsibility for the care and education for vulnerable children and adults for Cambian Group
Mike has held senior management and director level positions in the NHS, and other Health and Social Care business both in the Private and Public sector. Mike's public sector experience has involved working at director level with the NHS and in Social Care Services.
Prior to Mikes current employed role, he has worked for a leading Independent Care & Education provider delivering the leadership and management of ESD/ASC/LD Day/Residential schools; including children care homes in Complex Care/CSE/CSA/PACE, Remand services and Independent Services for Young Adults. He has also commissioned one of the first independent CAMHS service for Looked After Children in the North West.
Mike has undertaken bespoke integration and service development projects with Phoenix Equity Partners, GI Partners, Virgin Group, Capita and Anderson Consulting & Bain Consulting. Mike has completed the executive leadership & management programme with the Kings Fund in Health and Social Care.
I believe that education is the gateway to Children and young adults' progression in life and the corner stone of their development whether that be in a classroom setting or vocation. I am an advocate for those children and young people who are the hard to reach and disadvantaged.
I am also a Trustee and Board Director for North West Cancer Research and Mike is passionate about the research in funding new treatments to support all cancer diseases.